Filmed in Charlotte, North Carolina, a new official trailer arrived online today along with a new release date for the erotic thriller Careful What You Wish For, starring Isabel Lucas (Transformers: Revenge of the Fallen) and former Disney star Nick Jonas (Scream Queens).
Directed by Elizabeth Allen, Jonas plays a character who has an affair with a married woman played by Lucas. Dermot Mulroney (Young Guns) is cast as her husband.
When the town erupts after a suspicious death, the young lovers become embroiled in scandal, forcing Doug (Jonas) to his limits as he battles deceit and betrayal.
Graham Rogers (Revolution), Paul Sorvino (Goodfellas), and Kandyse McClure (Seventh Son, Hemlock Grove) costar in this steamy thriller.
Careful What You Wish For will arrive in theaters, on iTunes, and On Demand on June 10.
Check out the new official trailer in the player below!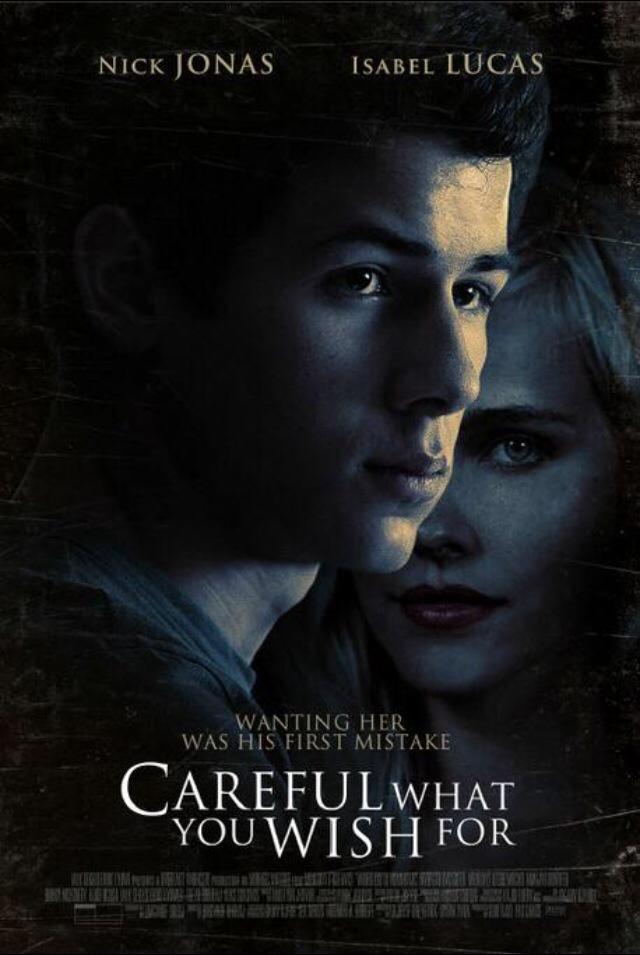 ______________________________