Filmed in Wilmington, North Carolina, the History Channel's intense and entertaining SEAL Team drama series Six just concluded its first eight-episode season with an action-packed finale that left viewers in disbelief after a shocking, heartbreaking twist ending, all of which is coming home this week on Blu-ray and DVD.
Following Navy SEAL Team Six, whose 2014 mission was to eliminate a Taliban leader in Afghanistan, their plan goes awry when they uncover a U.S. citizen working as a jihadist fighter with the terrorists. 
Six stars Walton Goggins and Barry Sloane, along with Dominic Adams, Edwin Hodge, Kyle Schmid, Juan Pablo Raba, Nadine Velazquez, and Brianne Davis.
History recently announced that the series has been renewed for a second season, but as of this writing, we are awaiting official word on if the production will stay in Wilmington. 
Six Season 1 will be released on Blu-ray, including Digital HD, and standard DVD tomorrow (Tuesday, March 14).
You can order the Six Season 1 Blu-ray + Digital HD combo pack here or the DVD here!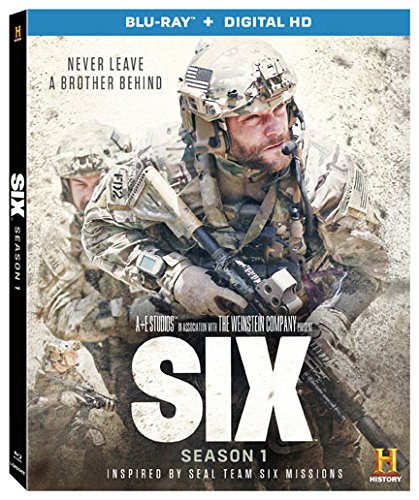 ______________________________