Filmed in Raleigh, Durham, and Edenton, North Carolina, the acclaimed Civil War drama Union Bound officially opens in theaters nationwide today (April 22).  
Union Bound stars Sean Stone (son of famed director Oliver Stone) as real life soldier Joseph Hoover, an unlikely survivor of the Underground Railroad who receives the help of freed slaves on his journey back to the Union.
The inspiring film from Uptone Pictures, Moving Box Entertainment and Weathervane Productions and distributed by Hannover House/Medallion Releasing/Universal, is based on the actual diaries of Joseph Hoover.
Directed by Harvey Lowry, Union Bound stars Sean Stone (JFK, Nixon, The Doors), Tank Jones (The Deadliest Gun, Breaking Bad), Randy Wayne (To Save a Life; The Dukes of Hazzard: The Beginning), Trish Cook (Dude, Where's My Dog?), Issac C. Singleton (Pirates of the Caribbean: The Curse of the Black Pearl) and Christian Fortune (New Years Eve). Drew Seeley (High School Musical) also makes a cameo and Wynonna Judd's husband Cactus Moser (Wynonna & the Big Noise; Highway 101) recorded the theme song and makes an appearance as a wounded soldier.
You can watch the official trailer in the player below!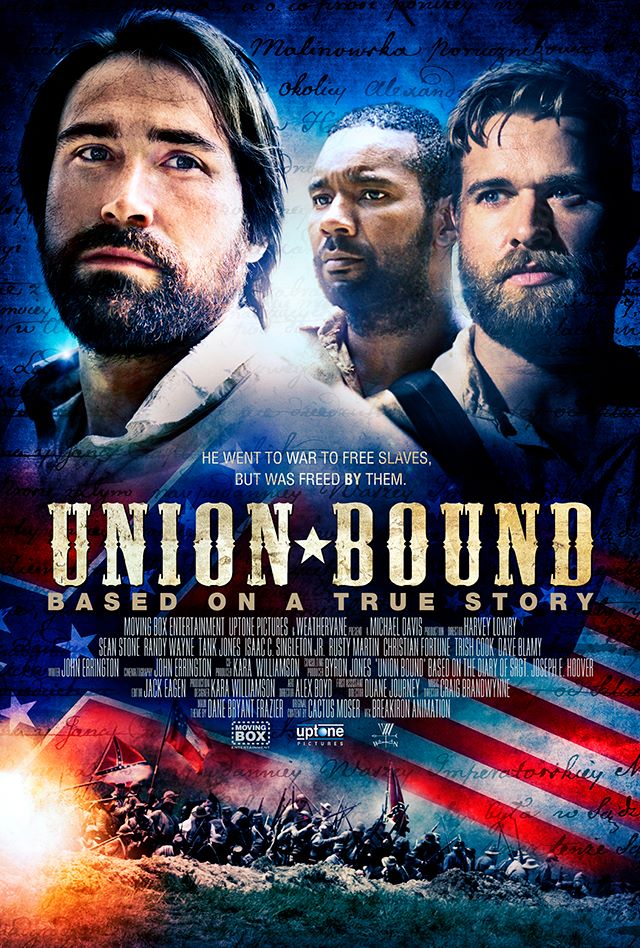 ______________________________