Filmed in and around Hendersonville, North Carolina, Honeymoon, from writer / director Leigh Janiak, is gearing up for its world premiere as part of the Midnighters and Short Film program at the annual South by Southwest (SXSW) Film Festival happening in Austin, Texas this month, and we now have the first official teaser trailer to share with you.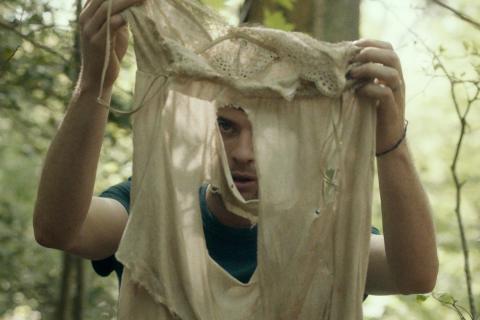 Starring Rose Leslie of HBO's Game of Thrones and Harry Treadway of Showtime's upcoming Penny Dreadful, you can scroll down to watch the teaser in the player below!
From the official synopsis: "Young newlyweds, Paul and Bea, travel to remote Canadian lake country for their honeymoon where the promise of private romance awaits them. Shortly after arriving, Paul finds Bea wandering and disoriented in the middle of the night. As she becomes more distant and her behavior increasingly peculiar, Paul begins to suspect something more sinister than sleepwalking took place in the woods."
Honeymoon will premiere on opening night of the festival, this Friday, March 7.
[youtube=http://youtu.be/4GqbISPd8OY]
______________________________
Like us on Facebook!